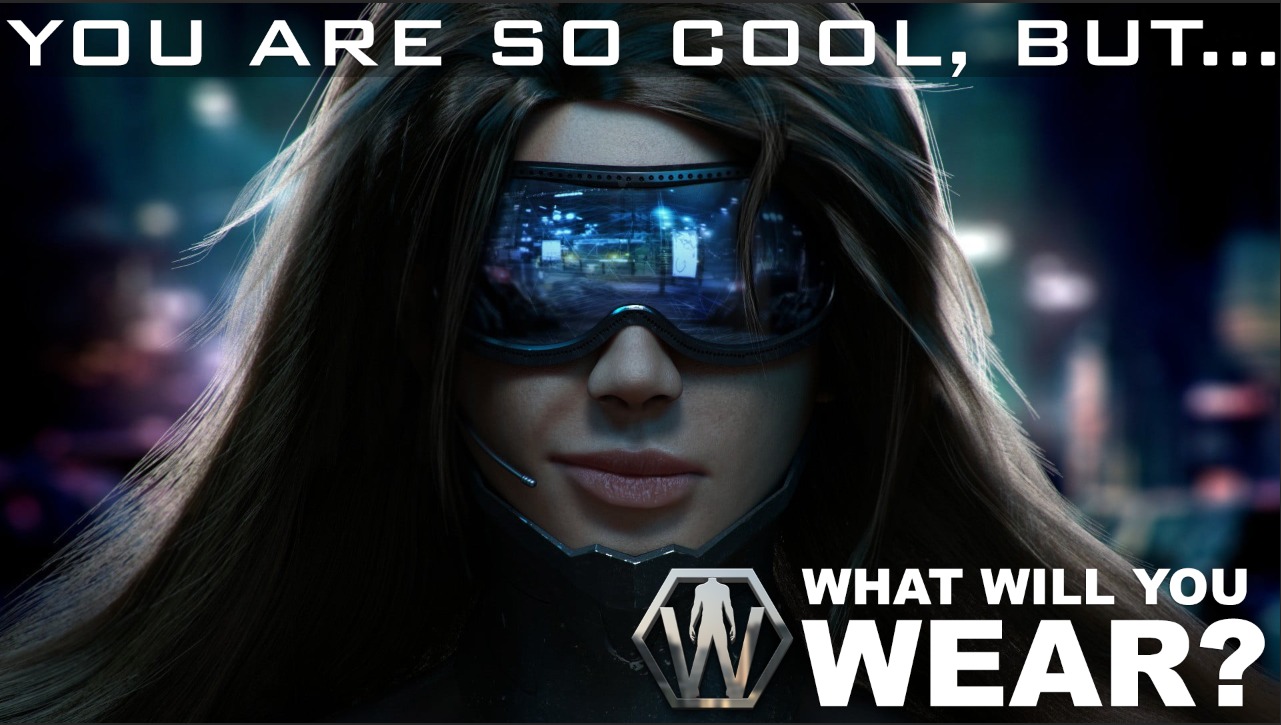 Cryptomode
MetaWear Has You Covered. What Will You Wear in the Metaverse?
Now that the metaverse is becoming a real and tangible concept before our eyes, attention is beginning to shift from whether it is possible (it clearly is) to what details will exist in it. People are now buying virtual property and meeting others within metaverses and as this happens, more details are falling into place.
One of these is the issue of fashion & clothing. While people will interact within the metaverse as avatars, even those need to be clothed. In digital universes such as Sims, there are several 'skins' or clothing options to choose from and the metaverse should be no different.
Thankfully, this fashion gap within the metaverse is about to be expertly closed by MetaWear, a project that wants to translate the existing design and textile industry to the metaverse seamlessly.
What to Wear?
At the core of MetaWear's vision is the goal to take up to $3 trillion of the existing fashion industry into the metaverse. As opposed to the generic ideas of digital fashion that we are already used to, MetaWear wants to bring much of the stylish, creative, and diverse fashion we already use into the new digital future.
As Dr. A. Bahadır Yener, the founder of Metaverse Wear (MetaWear), says, "The new real is what you can imagine in the metaverse."
In terms of its execution, MetaWear intends to not only manufacture clothing as wearable NFTs but also sell them in a way that makes them interoperable across multiple metaverses. That is why MetaWear created; The First Cross Platform Digital Fashion Shopping Mall. A lot of this will be done using the image of well-known brands in the real world and will be sold through digital malls. Essentially, MetaWear will be recreating the process of buying and wearing clothes everywhere within the metaverse.
The Metaverse Fashion Revolution
This concept is not only an innovative one but one that the public has responded positively to. While it is newer in the industry, its tagline "what will you wear in metaverse" has been covered by the New York Times, Forbes, CQ, and many more. Digital fashion became a huge mainstream subject lately.
Financially, it has seen backing from venture capital firms like GTS Ventures and Insiders Ventures and has an investor pool in countries like United Kingdom, Japan, CIS countries (such Azerbaijan, Belarus, Georgia, Russia, Ukraine) and India.
The brain behind the operations is a Turkish academic named Dr. A. Bahadir Yener who has years of experience as a business development engineer and is supported by two textile heads of the operation with decades of experience in the industry.
Besides the manufacturing of the clothes, MetaWear also has the ambition of creating the first and biggest Multi-Platform Metaverse Fashion Shopping Mall. This shopping mall will not sell only MetaWear's creations but will rent out virtual space to other businesses who want to rent or buy space. At the centre of this operation will be MetaWear's $WEAR token.
The token will be used as part of MetaWear's buyback guarantee. The project has certainly hit the ground running, with appeals for investment from over 115 countries. However, MetaWear has made it clear that this project will not be dominated by whales. Instead, an investment cap has been put in place and will apply even to industry giants.
MetaWear has encouraged small or mid-cap influencers or crypto or fashion sector professionals to get involved and take advantage of private investors allocations that will allow them to get in on the project at advantageous rates.
The project has multiple departments (IN game Fashion, Multi-Platform Wearables Collections, Accessories, Shopping Malls, Design Academies, Design Shows and Events) and has a fanbase current numbering in the thousands across multiple social media platforms. As it fully rolls out, fashion brands are expected to come on board and give even more variety to MetaWear's offerings.
As Dr. Yener puts it, "I can't wait to sign Armani, Gucci and Prada and wear my Prada suit by MetaWear in my meetings in the Metaverse."

CryptoMode produces high quality content for cryptocurrency companies. We have provided brand exposure for dozens of companies to date, and you can be one of them. All of our clients appreciate our value/pricing ratio. Contact us if you have any questions: [email protected] None of the information on this website is investment or financial advice. CryptoMode is not responsible for any financial losses sustained by acting on information provided on this website by its authors or clients.