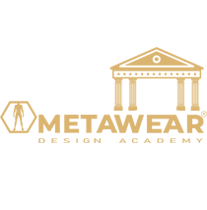 METAWEAR DESIGN ACADEMY
Where people learn, digital design and transform textile industry for both worlds
Watch White Videos
METAWEAR DESIGN OFFICES
Where talents all around the world design and transform fashion industry for both worlds.
Watch White Videos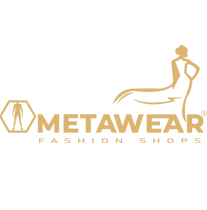 METAWEAR FASHION SHOPS
Where you can buy and wear NFT secured, real world brands and collections in metaverse.
Watch White Videos
METAVERSING
TOP FASHION BRANDS
MetaWear is a big Cross-Platform Metaverse Creator Ecosystem. We are transforming the whole fashion industry to the metaverse with all components In a 3,000 billion dollars (3 trillion dollars) industry, learn, transform, design, display, sell virtualized collections for both worlds. Transform textile manufacturing and marketing methods for the planet earth. Transforming Top Fashion Brands clothes and collections for the Metaverse use. Creating NFT 2.0 Cross Platform Metaverse Wearable Clothes & Skins (Indistinguishably Real. 98,5% Real Looks, The Best Quality Clothes as Metaverse Wearables) Providing Transformation Services to Top Fashion Brands.
CROSS PLATFORM
METAVERSE FASHION MALL
WHERE YOUR BRAND MEETS MILLIONS
We are not only the biggest Digital Multi-Platform NFT Clothes Manufacturer for the Metaverse, but also the founder and owner of the first and biggest Multi-Universe Fashion Shopping Mall where our clients and designers sell and demonstrate their detailed NFT Fashion Items. Heart of the NFT Wearables Trades and The Perfect Metaverse Real Estate Property to invest. Buy, Rent, Operate or Convert to $WEAR anytime you want. (Perfect investment with purchase back guarantee by owner "First in Metaverse Worlds")
1
A Real World Project
We are already providing these transformation services to real brands and big manufacturers. All technologies mentioned in the project exist an in-use. Virtual collections and showrooms are the best services that we provide with the 90% cost and time saving business development cases in Textile Industry.
2
A Metaverse Project
This is also a succeded metaverse project. We already created all virtual content. We already make metaverse fashion shows. We already make virtual avatar models to walk for our shows. We are already in metaverse. Metawear is not a future's but todays reality.
3
Countless Roles and Opportunities
Be a designer, transformer, shop owner, fashion choreographer, organizator, advertiser, manufacturer, real word transformer (for virtual designs), teacher, academy owner, brand owner, collectioner… Endless MetaWear Eco-System.
4
Perfect to Invest
Or just be a first row investor. Sit back and watch Metawear grow, together with your Investment of course…